Pharmacy is just as important to healthcare as medicine is in Malaysia. Pharmacists apply their skills and understanding of diseases, how the body works, drug formulation/administration, and innovation to save lives. Successful completion of a pharmacy course in Malaysia opens up opportunities to make a difference in healthcare areas such as:
Community Pharmacy
A community pharmacist is perhaps the most locally available healthcare practitioner, compared to a doctor, nurse, surgeon, etc. Members of the public turn to this specialist to buy prescription or over-the-counter medication by the law. Pharmacists are also involved in the supply of many products used in medicine, for example, high-tech radio-pharmaceuticals and high-tech biological therapies.
A local pharmacist confirms if a prescription order a patient presents is legal, safe, and appropriate. They assess the accuracy of a dosage, and refer to any available patient medication history before approving a prescription. Patients can consult the community healthcare expert regarding drug usage, interactions with other medication, allergies, etc.
Hospital Pharmacy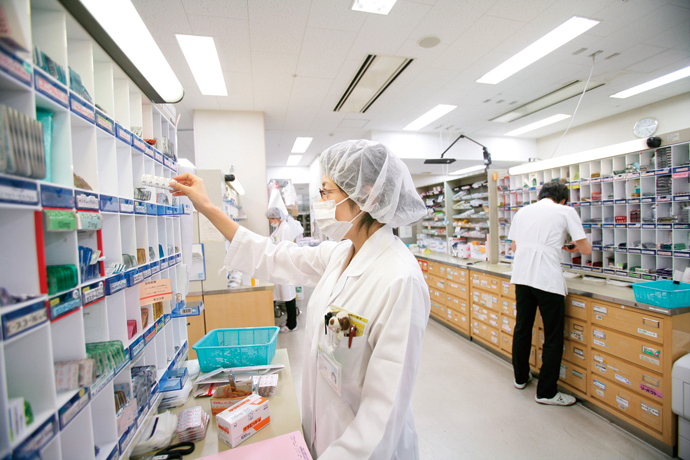 A pharmacist may end up working at a hospital, clinic, or other healthcare establishments. Here, they'll be dispensing medication too, but their role is more prominent than that of a community pharmacist. A hospital pharmacist has a better chance to engage the prescribing doctor, enhancing the accuracy of drug prescription and use. The specialist accesses patient medical records, so they're able to influence drug selection better. They may also help decide what dosage regimen is appropriate for a patient.
In an inpatient setting, a pharmacist can play their role more effectively. They can track patient compliance with medical prescriptions and assess their therapeutic responses to medication. The specialist will readily acknowledge and report any adverse reactions to drugs. Therefore, a patient benefits the most when their team of caregivers includes pharmacists.
Industrial Pharmacist
An industrial pharmacist works for pharmaceuticals or drug makers. While studying pharmacy, a student learns drug structure and formulation development. The skills qualify them for participation in drug research and creation of therapies that fix or manage health complications. Their in-depth grasp of the pharmaceutical sciences is vital to quality assurance in drug-making processes. So, the expert can play an oversight role in the validation of the different industrial drug production phases.
A pharmacist working for a drug manufacturer may have a part in the dissemination of drug information to stakeholders. They may have to share detailed facts on drugs to professional healthcare associations and the public. A research team or company may also require their pharmacists to deliver an information service.
Scholarly Roles
A pharmacist may take up the role of an educator to help impart knowledge on others. In that case, the scholars may engage in teaching, pharmaceutical practice, and research at universities. Qualifications in the many pharmaceutical sciences are perquisites for educators seeking to teach in schools of pharmacy.
These specialists may teach as lecturers or professors in undergraduate, masters degree, or continuing education university programs. Still, relevant postgraduate training is essential to educators wishing to play a part in integrating pharmacy education, research, and practice. The scholars are ever alert to the professional and vocational objectives of pharmacy studies.
For sure, the health care system in Malaysia cannot do without pharmacists. These experts are involved in the potentially life-saving creation, preparation, and dispensation of medication. They do their job well because they've completed a pharmacy course in Malaysia.